About US
White Hill Studios is a Vancouver-based national award winning movie production and distribution house; an ace music label, diligently working in the fields of Punjabi/Hindi films and music, striving to change the face of the industry and take it to new heights. The company is committed to the highest quality production of films, music videos, web series and short movies and film distribution. The company platform envisions pioneering, innovative productions that aim to entertain both domestic and international audiences.
Our services
A leading independent distributor, the company handles and distributes the rights to own productions, and independent productions. White Hill Studios distributes feature films throughout India, North America, U.K., Australia, Middle East, UAE, Pakistan, Europe and more. White Hill Studios selects films on an individual basis with an emphasis on acquiring a portfolio of quality films in order to concentrate our marketing synergies towards the specific requirements of each film.
White Hill Studios opened their doors to their music label, White Hill Music in October 2016. Breaking records in such a short span of time with songs like 8 Parche, Na Ja, Teeje Week, Sakhiyaan, Yaarr Ni Milya, Pani Di Gal. White Hill Music leads by example in showing their expertise in the field of music, with established artists as well as providing their platform as a Launchpad for new content and talent.
White Hill Studios possesses a talented marketing team to effectively showcase and spotlight every film, artist and crew. Expanding their repertoire with content and artists, White Hill Studios exhibits their enthusiasm for intellectual operties (IPs) as well, and takes on forth events for their music, movies and artists to engage their audiences, and the youth to the art. White Hill Studios has played a major role in the rise of modern Punjabi cinema increasing its appeal to both domestic and international audiences.
Manmord Sidhu

Founder and Director

Gunbir Sidhu

Managing Director

Tej Gobind Singh

Head- White Hill Music

Pallavi Kashyap

Head- Content

Bijay Raj Mandal

Head- Operations

Amit Aggarwal

Head- Finance

Abhishek Sharma

Head of Music (White Hill Dhaakad) & Digital Marketing

Shreeya Prabhu

Head- Operations (Bombay Office)

Avneet Kaur Sidhu

Head- Operations (North America)

Amandeep Kaur Sidhu

Head - IT Operations

Amit Kumar

Head - Distribution (India)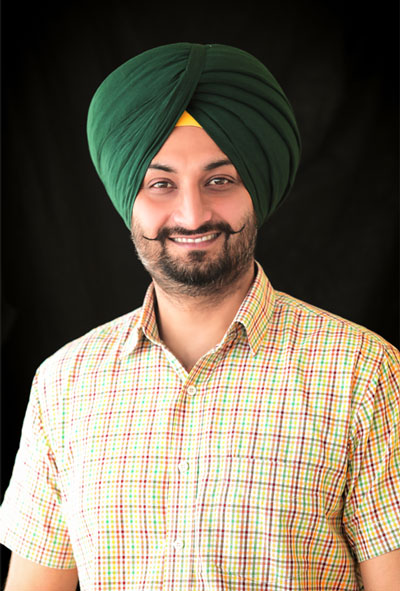 Head- White Hill Music
Tej Gobind Singh
Tej Gobind plays a pivotal role in handling White Hill Music since its inception in 2016. A professional cricketer in the past, he knows how to be disciplined, dedicated and high spirited with his team, leading the Music company to great avenues.